Discover the services with professional drones Rome. We sell and manufacture drones and gimbal drone devices, controllers and drone cameras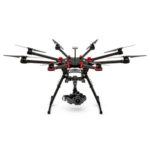 Professional drones in Rome.
Horus Dynamics SRL, professional drones for aerial shooting in Rome
Horus Dynamics Srl is a company specializing in the state of the art drones and remote control devices. In a continuously moving sector, its qualified personnel ensure the full satisfaction with every request of the customer related to aerial shooting for inspections, shooting and photogrammetry.
The latest technologies offered by the use of professional drones for aerial shooting allows to increase productivity, obtaining economic benefits.
The use of drones in the professional field
Looking for a service with professional drones for aerial shooting or inspections in Rome? Horus Dynamics boasts a broad spectrum of services with drones. The devices can be used for inspections of shipyards and industries, for the real estate promotion, for the monitoring of rural and agricultural areas, or to make in-flight shooting, even in the most varied activities. Drones find more and more fields of application, especially in the professional sector, where many activities can benefit from obvious and immediate benefits.
With drones, in fact, you can:
-shooting videos and images;
-to make precise surveys of the territory;
-control very extensive areas and infrastructure;
-carry out environmental and thermography analysis.
The services offered by Horus Dynamics
The company specialized in professional drones in Rome, for aerial shooting in the capital and its surroundings, offers a wide range of services to its customers for inspections, photogrammetry and thermography, in addition to a competent and thorough consultancy and the integration of products and services tailored to the needs of the individual customer to add value to the work done or to enhance the structures.
The fields of application of the professional drones in Rome are constantly expanding and range from environmental protection to the automobile sector, from rescue to nautical, from sport to marketing, from entertainment and media to building, from energy renewables to geology, from the insurance sector to cultural heritage, from agriculture to the mining industry.
Professional drones in Rome.
Want more information on selling professional drones in Rome? Fill out the form!
[contact-form-7 404 "Not Found"]
By clicking on Send, you accept our terms and confirm that you have read our data law, including the section dedicated to the use of cookies
.